The rental market has become increasingly more competitive so it is crucial that your application stands out from the crowd. But this doesn't mean just the paperwork you submit- it is the whole package; presentation, paperwork and pleasantries.
When you consider that a property purchase is the largest single transaction a person will make in their lifetime- which is quite often a nest egg for retirement- plus the ongoing expenses throughout a tenancy, it puts into perspective why the tenancy application process is so stringent and the importance of correct tenant selection.
Basic etiquette, preparation and presentation makes the all the difference, so here are a few of our top tips to win that rental.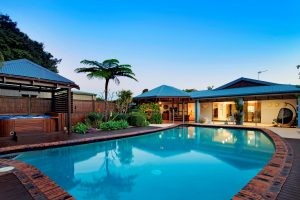 91 Burleigh Street, Burleigh Waters. Listed for Sale by Ray White Mermaid Beach
Set aside time to thoroughly complete your application form
This is where the agent and landlord will get to really know you and is the most crucial part of the rental process.
Applications vary between offices however, generally the required information is detailed on the front of the application form. Make sure that all fields throughout the application are filled out, your documentation is already photocopied and everything is kept together to give the property manager.
More information is better than less and your application is at risk of being put to the bottom of the pile if the agent needs to keep chasing you for further details.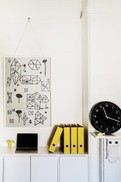 Get your housemates into gear
If you will have housemates, all of you don't necessarily need to attend the inspection as long as you trust the opinion of one person to inspect on your behalf. However, each person to reside in the property will need to fill out an application – whether they will be on the lease or not.
When making the decision to have house mates, you may wish to arrange for rental payments to come out of one bank account and perhaps have a communal email address that all occupants can access, to ensure you are all on the same page when it comes to correspondence.
Be on time
This is a general courtesy rule but one that is applicable to all professions. Holding an open house is quite stressful and usually agents work solo in circumstances with appointments booked back to back.
Arriving on time will ensure you don't miss out on having a look, as agents don't have time to wait for late comers.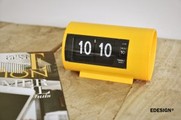 Be presentable at the inspection
You don't have to wear a suit but it's important to look presentable. Often, personal presentation is a reflection of how a property will be kept which is something a property agent will remember when submitting applications to the owner.
Be reasonable & pleasant on the day of the inspection
Being pleasant and polite rather than pushy can put you in the good graces of the agent.
Agents don't need to hear your past rental history or why you hate your current landlord during the inspection. The information they need is listed on the tenancy application and if there is anything else they need to know, they will ask.
Follow up
If you've submitted an application and you haven't heard anything, leave at least 48 hours before following up by text or email. Normally the agent is waiting for information to be returned or to receive an answer from the landlord.
Good luck and happy house hunting!
Property mangers are people too and realise the wait to hear about your application is stressful, so the Ray White Mermaid Beach Property Management team will ensure to keep you updated throughout the process as much as possible and turn your application around quickly.
Happy home hunting!